"That where I am, there you may be also." (John 14:3)
Where you are impacts how you are, according to a multitude of surveys on the best places to live, the healthiest states, the happiest small cities, the best companies to work for, the factors for a positive work environment, and more. Where you are correlates to how you are.
So friends, where are you? And how is your faith doing where you are? Develop a practice for finding faith where you live ~ where you are, where you aren't, within (personal) and without (communal). REVive 2015, "Finding Faith Where You Live," will be held at Church of the Saviour (UMC) and on field trips around Cleveland, with RevGal and Big Event 6.0 presenter Rachel G. Hackenberg as our event facilitator. (20 Contact Hours – 2 CEUs)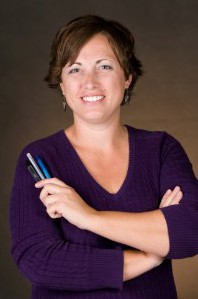 Rachel is an author, speaker, and ordained minister in the United Church of Christ. Her new book, Sacred Pause: A Creative Retreat for the Word-weary Christian, "will change your life.   Not might. Not could. Not may. Will. Change. Your. Life." (Julia Seymour, book reviewer for RevGalBlogPals)
Rachel is also a contributor to the new RevGals' book, There's a Woman in the Pulpit: Christian Clergywomen Share Their Hard Days, Holy Moments and the Healing Power of Humor.
Schedule:
Sunday, October 11 8 – 10 p.m. Meet and Greet at hotel
Monday, October 12 10 a.m. – 6 p.m. Morning field trip to Wade Chapel, return to church for afternoon session including stations for spiritual practices
Monday Dinner at a neighborhood restaurant included in registration fee
Tuesday, October 13 10 a.m. – 5 p.m. Morning session and lunch at church; afternoon field trip to Cleveland (possibilities include Art Museum, Botanical Gardens, people watching)
Tuesday Dinner on your own; option to remain in Cleveland or get bus back to church/hotel at 5
Wednesday, October 14 10 a.m. – 1 p.m. Final session and Closing Worship
Registration does not include lodging. A block of rooms will be reserved at:
Embassy Suites Cleveland – Beachwood 3775 Park East Drive Beachwood, Ohio 44122
Telephone 216-765-8066
Double bed suites at $149 per night
King suites at $129 per night
Includes breakfast
Transportation to and from the hotel will be available if needed.  More details to follow after registration.